About Me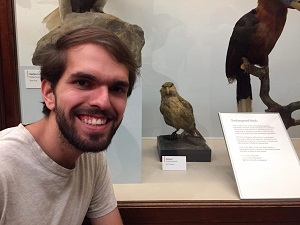 I'm a linguistics PhD student at UCSD, focusing on fieldwork and phonology. One of the ways I explore phonology is through the study of musical surrogate languages, which are ways of encoding speech through musical instruments. I have spent nearly a year studying the Toussian languages and their musical surrogate languages in southwest Burkina Faso.
Beyond purely linguistic pursuits, I try to learn as much about the culture whose language I am studying; I record as many varied genres of speech and music that I can, including oral history, fables, songs, and interviews. I have plans to draft an orthography of Toussian, as it is currently unwritten, and would like to begin making books and other resources for the Toussian community.
Outside of academia, my interests and hobbies are playing the piano, coding, and rock climbing. I'm always looking for new Sci-Fi series to read.